In the Tools tab, you will find a feature called Constituent Maintenance.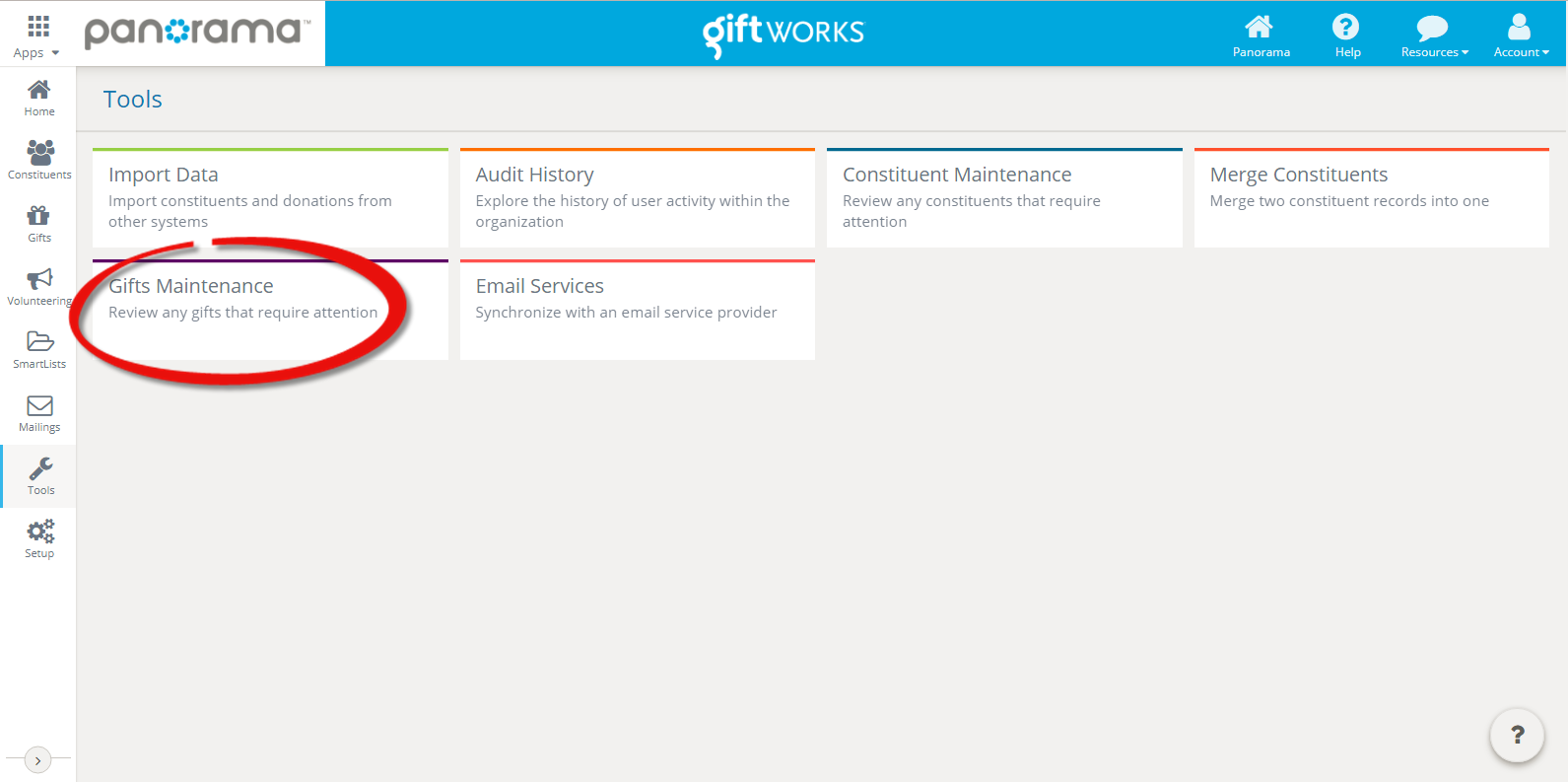 The Gift Maintenance feature allows you to review any payments that have been marked for maintenance. Payments end up in this area because they are created by Artez, Bidding for Good, or First Giving. 
You can filter payments by display name, payment date, gift type, reason for review, any issues they might have, the fund name, and amount.
In each payment line, you can either select "Clear now" to mark the payment as reviewed, or you can click "review" to go to the payment page. Once reviewed, the payment will no longer appear in the "Gifts for Review" area. 
Note that prior to being marked for review, payments will be flagged for maintenance in the payment page.